13th International Henryk Wieniawski Violin Competition
Competition Pianists

Piotr Kepiński
Studied at the Academy of Music in Gdańsk with Porf. Katarzyna Popowa-Zydroń, as well as with Wojciech Świtała
at Postgraduate Piano Course, and Kevin Kenner at master classes in Krynica. Currently, he works as lecturer at Instrumental Dept. at the Academy of Music in Bydgoszcz. Chamber pianist in Wadim Brodski's calss of violin.
Official pianist of 12th International Henryk Wieniawski Violin Competition.

Marcin Sikorski
Chamber musician by choice and by calling, it is in this area that Marcin Sikorski enjoys greatest success.
Worked as pianist during master classes with H. Krebbers and E. Friedman; twice appointed official pianist
to H. Wieniawski Competition in Poznań. Gives concerts in numerous prestigious venues, incl. New York's Carnegie Hall;
his performances enjoy tremendous recognition from audiences and critics alike.
"Phenomenal musician" (S. Olędzki), "Pianist precise and dynamic" (A. Rozlach).

Evgueni Sinaiski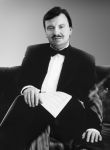 Awarded Master's Diploma and doctorate at the Royal Conservatoire in The Hague, where he was tutored by Naum Grubert. Laureate of several, mainly international, competitions, incl. the A.R.D. Competition in Munich. At present, as "Duo Orient", Sinaiski and violinist Akiko Tanaka perform in the Netherlands,Belgium, Germany and Russia. Evgueni Sinaiski has given concerts with the Moscow Symphony and the "Bolshoi' Thatre Orchestras. His collaborations include such artists as H. Krebbers, H. Zehetmair, and S. Ashikenasi.

Joanna Zathey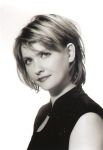 Completed postgraduate studies in chamber music in porf. Dora Schwarzberg's calss at Accademia di Musica in Pinerolo, Italy. Has worked with professors, as Nelson Goerner, Paul Gulda, Bruno Canino, Pierre Amoyal, Ana Chumachenko, and Roman Totenberg. Laureate of international chamber music competitions (incl. F. Kuhlau's in Uelzen, or the U.F.A.M. in Paris), several times awarded for best accompaniment at competitions at home and abroad.